Skeet-R-Gone: What are the benefits?
Skeet-R-Gone is an easy to operate pest control unit that can be installed onto any new or existing sprinkler system. Skeet-R-Gone utilizes your sprinkler to distribute an eco-safe concentrate over your entire lawn eliminating both mature and larvae mosquitoes, and other pests. Click here to purchase Skeet-R-Gone.
Features and Benfits
Pesticide Free
High Performance.
Contains no WHIMS regulated ingredients
Improved Worker Safety
Made from renewable natural resources
Will not harm grass or plants
Reduction in expensive disposal methods
Reduced health risks to public & employees
Highly concentrated
Does not react with other chemistries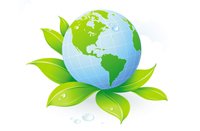 Skeet-R-Gone is the first company to create a user-friendly system especially designed for homeowner use with ecologically friendly, non-hazardous and non-toxic products. Our team spent extensive time researching the creation of a device that would give the normal homeowner the ability to install, operate, and maintain a complete lawn spray system. Because of its simplicity, safety and durable construction, it is the perfect do-it-yourself pest elimination device. The easy-to-understand instructions make it possible for virtually anyone to install and operate like a pro.
Application
| | | |
| --- | --- | --- |
| | Skeet-R-Gone is an easy to operate pest control unit that can be installed onto any new or existing sprinkler system. Skeet-R-Gone utilizes your sprinkler to distribute an eco-safe concentrate over your entire lawn eliminating both mature and larvae mosquitoes, and other pests. Click here to purchase Skeet-R-Gone. | |
| | Liquid concentrate is injected into an existing sprinkler system by a 160 PSI pump that is housed in an exterior enclosure. This enclosure also houses the concentrate. | |
| | The concentrate is pumped through a small tube that connects to a special mixing chamber and saddle valve. These are installed directly onto the water supply after the backflow preventer. | |
| | The pump is controlled by a wiring harness that leads to the Skeet-R-Gone controller, which is mounted next to the sprinkler system control panel. | |