what fertilizing systems are available?
">A well designed irrigation system puts water where the plants need it. Why not make it do more? Why spray plain old water? Why not have it add fertilizer while it runs? Anytime you can get your equipment to do more work  you win. In-line fertilization will help your plants grow and you rest.
One such system is by EZ FLO. It ties directly into your sprinkler system, runs automatically with no extra wiring, and lets you control the amount of fertilizer applied. You can install it to do your entire yard or, if you want to fertilize your vegetable garden only, install it on just one zone.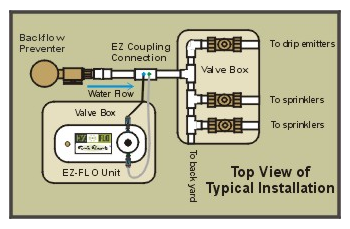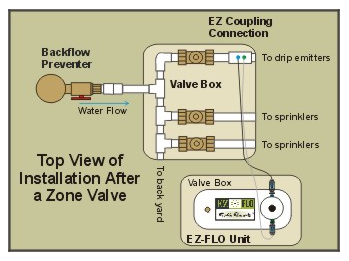 Because it goes on as a liquid you do not have to wait for the material to be washed in, as you do with granular fertilizers. The system allows for fine tuning the amount applied with a simple twist of a dial. And, because the fertilizer is completely dissolved in the water, it will not harm or cause any performance drop in your sprinklers.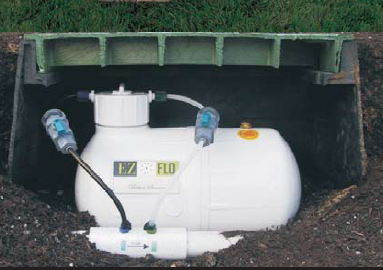 The system is installed out of sight, usually underground, and attaches to the existing sprinkler system with 2 small hoses. Once connected you fill the tank, set the application rate, and forget about it. The average residential installation is designed to be refilled every 4 to 6 weeks.
A word of caution: before installing any system that ties into your irrigation system you must have a backflow preventer. Your system probably already has one. Check with your local authorities on approved backflows for this application.
Simple, reliable, no wires to run, no separate controller, adjustable and effective. Pretty much all you could want in a fertilizer system.
This is great but….
I don't have a sprinkler system. What would I do now?
Take a look at the HOSE BIB system. These use the same chemicals with minimal installation. You can then apply by hand or with a standard lawn sprinkler.